Origamis, prints on Archival mat paper
27cm x 84cm x 7cm
1900,00€
18 origami with optical effects by pigment printing on Archival mat paper, Epson pigment ink. 1/1. Unusual juxtapositions that take us to the heart of Gisèle Zanellato's imagination. She uses the origami technique to reinterpret faces with strong personalities from classical painting. The accumulation of folds and looks, accentuated by flat tints of color, create a new dimension where rigor and order play with fantasy.
Delivery
The delivery time for this work is 7 to 10 days.
Good to know
We are at your disposal to answer any questions you may have about this work. you may have about this work. Do not hesitate to contact us by clicking here.
About the artist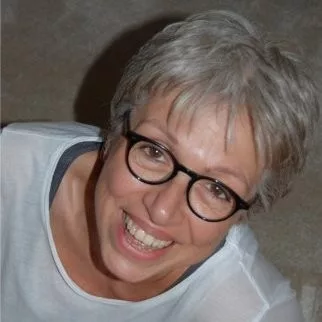 Gisèle Zanellato is an unusual plastic artist.
His work is part of a contemporary approach. She plays with the images at her disposal by juxtaposing them until she creates a new 3D reality, free of all constraints and logic.
Gisèle Zanellato born in 1960. She lives and works in Mons, Belgium. Graduated from the School of Fine Arts of Mons in the Printed Image workshop, she worked for twenty-five years as an artistic advisor in a textile printing company. In 2014, her career as an artist took a new turn when she became particularly interested in collage and cut-out techniques in a three-dimensional space.
His works are paintings that mix images from all horizons, whether they are paintings, tapestries, architectural elements or photographs that have no apparent logical relationship, but which fit into the reconstruction of a unique universe. These unsuspected associations, full of fantasy, transport us in a surreal world with an accessible visual vocabulary. Hypnotic, the composition of each box takes the observer on a journey to the heart of the artist's imagination.