34cm x 24cm x 6cm
Original singular piece in an edition of 12 copies
Box stories are miniaturistic works presenting scenographies made from printed images and plastic figurines. Gaspard Mitz uses small figurines intended for model railroading, he paints them, dresses them and stages them in wooden and glass boxes with a printed background in order to create humorous or melancholy scenarios, drawn from situations of daily life or in direct interaction with very famous museum paintings. Each box measures 34x24x6cm, is signed, numbered 1/12 and comes with a certificate of authenticity. Original miniaturist work featuring a scene made from a printed image and plastic figurines. The work is displayed in a wood and glass box, signed and numbered
Delivery
The delivery time for this work is 7 to 10 days.
Good to know
We are at your disposal to answer any questions you may have about this work. you may have about this work. Do not hesitate to contact us by clicking here.
About the artist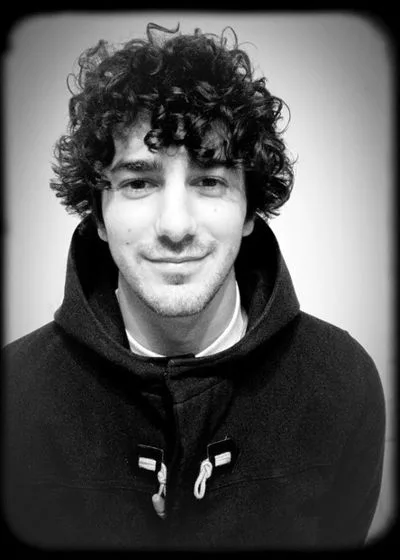 Inspired by 1/87 scale model figurines, Gatz created his first Box Story in 2010 as a gift to his girlfriend. Self-taught, encouraged by enthusiastic feedback on his box stories, he has enjoyed setting up miniature characters in grandiose situations ever since, that are sometimes amusing and sometimes poetic. He invents custom-made prospects, makes multiple nods to art history, and captures comical situations.
Admiring Japanese aesthetics, he builds his scenes in sober, uncluttered universes, working with a selection of materials: wood, polystyrene, foam sheets and paper.
Gatz likes to divert the figurines from their primary function, inventing a custom-made destiny for them. The humor and poetry of the moments he freezes in his boxes are reinforced by the titles that accompany them.